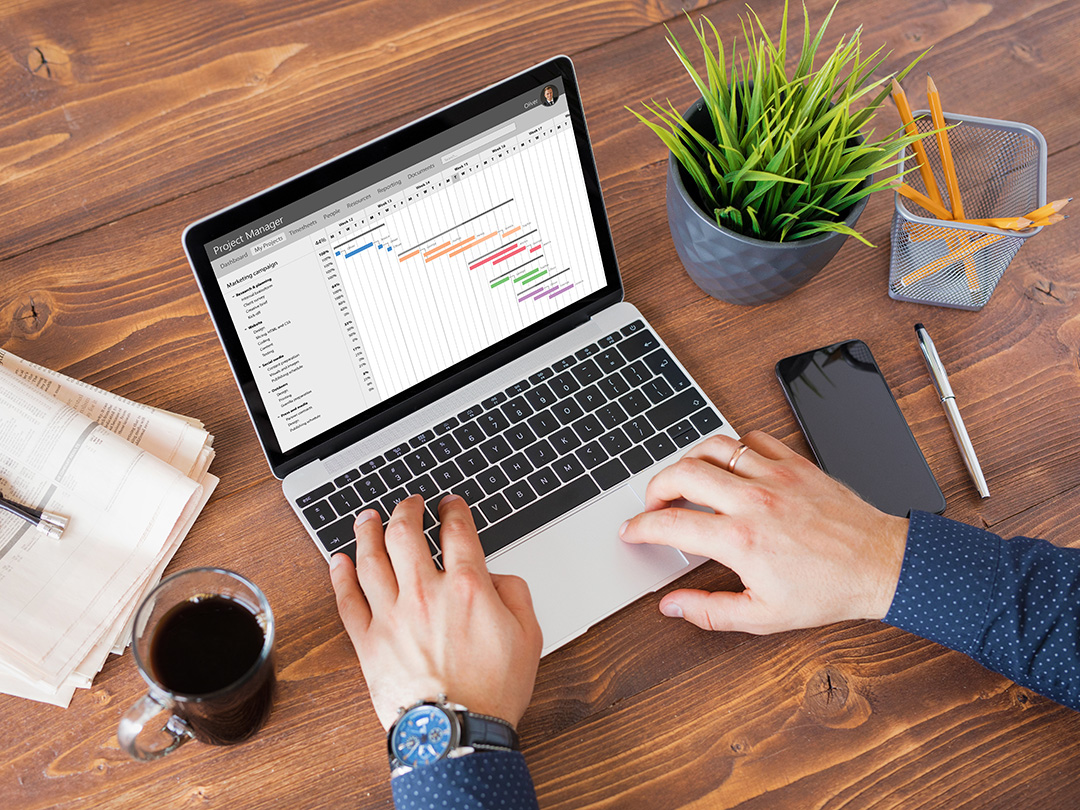 Microsoft Project Level I
March 29, 2021 @ 9:00 am

-

March 30, 2021 @ 3:00 pm

|

$598.00
Microsoft Project Level I
(2-day Course)
(Versions: 2013, 2016)*
Location: Online Format (Zoom, WebEx, Google Meet)
General Overview:
Microsoft Project is a project management software tool designed to assist project managers in developing schedules, assigning resources, tracking progress, analyzing workloads and managing budgets.  This course will be taught in the Microsoft Project 2013 or 2016 environment with special focus on new features in the 2016 version of Project.
Learning Objectives:
The course covers the critical knowledge and skills required by project managers to create a project plan during all phases of the project life cycle.  This course also covers the skills required to update and track a large or small project.  Project Design is also a feature of this course.
You will Learn:
Project Design Concepts
Creating a Project Plan
Task Dependencies
Resource Management
Resource Assignment
Updating Projects
Calendars
Reports
Project Information
Task Type Settings
Task Constraints
Critical Path
Resource Conflicts
Tracking
Baseline Concepts
Sorting and Flirting
Grouping
Formatting
Target Student:
This course is for individuals who possess a firm knowledge of project management concepts and who is responsible for creating and maintaining projects in small to large corporations.  This course offers the user a firm grounding in the fundamentals of Project necessary to create and save project plans.  An immediate to advanced knowledge of Excel and Visio is also required for this class
Course Outline:
Section 1: Getting Started with Microsoft Project
Understanding Project Management Concepts
Getting Started
Application and Project Windows
Ribbon and Tabs
Creating and Saving Projects
Opening and Closing Projects
Changing Views
Moving Within in a Views
Section 2: Project Creation
Project Information
Creating Task Lists
Editing Task Lists
Outlining Task Lists
Task Dependencies
Modifying Task Dependencies
Task Information
Section 3: Project Resources and Costs
Project Resources
Resource Management Concepts
Assigning Resources
Working with Project Calendars
Working with Resource Calendars
Working with Task Calendars
Entering Project Costs 
Section 4: Printing Schedule Information
Page Setup Options
Previewing Views and Reports
Printing Project Information  
Section 5: Changing Schedule Methods
Resource Assignment Concepts
Task Type Settings
Changing Task Types
Task Constraints
Identifying Factors Affecting Tasks
Defining the Critical Tasks
Formatting the Critical Path
Section 6: Resolving Resource Conflicts 
Preset Contours
Applying Preset Contours
Editing Resource Assignments
Resource Overallocations
Locating Resource Overallocations
Resolving Resource Overallocations
Saving the Baseline
Section 7: Tracking Project Progress
Tracking Task Progress
Updating Tasks Updating the Remaining Schedule
Comparing Baseline and Actual Data
Section 8: Sorting, Filtering and Grouping 
Sorting Views
Filtering Views
Grouping Tasks and Resources
Section 9: Formatting the Project Environment
Formatting Views
Formatting the Gatt Chart
Customize the Ribbon and Quick Access Toolbar
*All Classes are instructor led.
Class recording will be made available after the class.
Please note: Participants can contact us HERE if they are looking for alternative dates for instruction.
Share This Story, Choose Your Platform!